About South Seeds
South Seeds is a community organisation based in the South Central area of Glasgow. They work in partnership with residents and organisations in the local community to help improve the area with the mission to enable Southsiders to lead more sustainable lives. Their service covers a densely populated area of just over one mile square and a diverse community of 35,000 residents
On 1 Feb 2020, South Seeds received £98,859.20 funding from the Energy Redress Scheme to pay for its energy saving service. With an additional award in January 2022, they are pleased to be able to extend and expand the service until at least January 2024.
About the Energy Redress Scheme
Energy Saving Trust has been appointed by Ofgem to distribute payments from companies who may have breached Ofgem rules through the Energy Redress Scheme. Registered Charities, Community Interest Companies, Co-operative Societies and Community Benefit Societies can apply for funds to deliver energy related projects that meet the scheme priorities and benefit people in England, Scotland and Wales. Energy Saving Trust will be administering the scheme until 2024.
Project aim(s)
South Seeds identified a need to provide home energy advice to Southside residents, particularly to vulnerable families living in privately rented accommodation.
To meet the need, the organisation was seeking funding to:
Employ two part time Energy Officers

Provide face-to-face advice from their community base and support in homes where possible

Produce information about how to save energy at home for clients to take away and promotional materials to highlight the service for display in their high street windows.
Project deliverables
The funding has paid for Poppy and Agnes, experienced Energy Officers, to support the community, resolving all kinds of energy issues:
Getting the best energy deal

Explaining energy-efficiency measures

Investigating large energy bills

Determining the reasons for cold or damp at home

Solutions to drying clothes inside

Issues with prepayment meters

Lost electricity keys and gas cards

Fuel debt

Liaising with energy suppliers and helping to resolve complaints

Help with heating controls at home.
Further, South Seeds have been able to collaborate with other agencies to improve reach and installations, including Warmworks, Home Energy Scotland and the local council. Some residents have been supported to access an efficient heating system from the Warmer Homes Scotland.
Impact
South Seeds have worked with over 1,700 households to save them energy between February 2020 and January 2022

South Seeds bring over £100,000 in to the community through energy payments to residents per year.

Since South Seeds has been working in the community, residents are much more likely to take their own meter readings and seek out energy saving advice. 
South Seeds have published several case studies of energy issues they have solved for clients.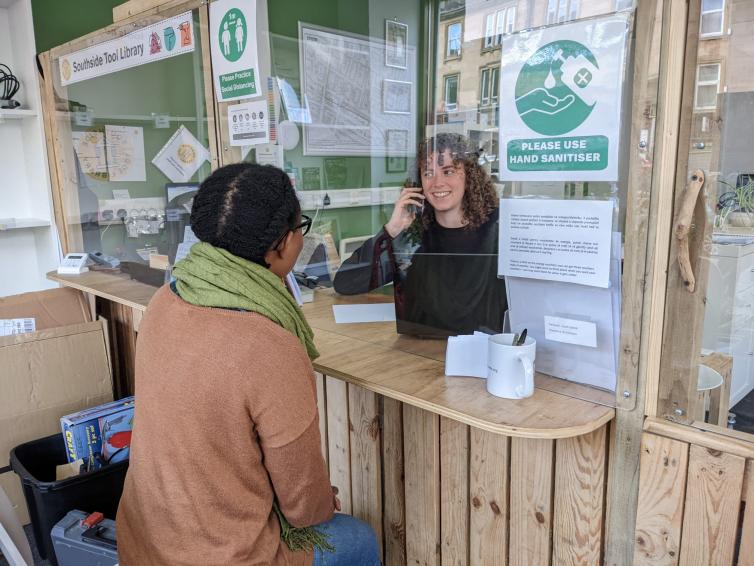 Learning
Word of mouth and promotion are key to success
Community engagement with their energy advice project was high due to word-of mouth, because they managed to provide a good service and solve residents' problems. This resulted in a steady stream of residents with energy problems getting in touch and coming through the door.
Support is needed to contact energy suppliers
Several energy providers have become much harder to contact for energy consumers, which can often deter customers needing information and support. South Seeds have contacted Ofgem about this issue.
Take every opportunity to share energy advice with the community
The price of energy has increased substantially during the project which is dramatically impacting on residents' thermal comfort at home and their disposable income. South Seeds have been able to support members of the community with energy advice when they've approached them to discuss another challenge e.g. access to food banks.
South Seeds have published a toolkit about how to run a community energy advice project, which shares much of their learning on how to work.
The challenge for organisations working directly with energy consumers is how to empower those paying the bill to control their energy at home, as well as solving the energy problem presented.
Lucy Gillie, Manager South Seeds