Warm and Well
Project aims
Warm and Well aims to assist the increasing number of households across Cheshire & Merseyside struggling to pay energy bills. The target of the project is to support 8,200 vulnerable households with energy advice over a two-year period.
Warm and Well has increased the number of energy advisers available in Energy Projects Plus to meet overwhelming demand for support and alleviate the pressure on local authority services during the cost-of-living crisis.
Warm and Well energy advisors provide expert advice over the phone, at in-person community events and through home visits. Energy advisors assist vulnerable people to reduce energy bills with behaviour change, identifying and applying for financial support, such as emergency fuel vouchers and fuel debt payments, or capital energy saving measures like LED bulbs or heating repairs.
Project deliverables
Residents access support from Warm and Well in a number of different ways.
Phone and digital advice
Residents across Cheshire and Merseyside can access energy advice via the free Save Energy Advice Line, via email or the website. Residents can also speak to any local community organisation that can make a referral for support on their behalf. More information on how to access support from Energy Projects Plus can be found on their website.
In-person support
In-person advice is offered to residents who require further support that can't be provided over the phone, for example, if a resident needs assistance to adjust heating controls or take a meter reading in an awkward space, then Warm and Well advisors will visit a client's home.
For residents that don't have an Energy Performance Certificate (EPC), Warm and Well advisors undertake a 'Home Energy Check' to develop a set of recommendations that would otherwise appear on an EPC.
Advisors also attend a range of local community events to provide one-to-one and group advice sessions to deliver training, and highlight issues, solutions, and routes to support surrounding energy use and fuel poverty.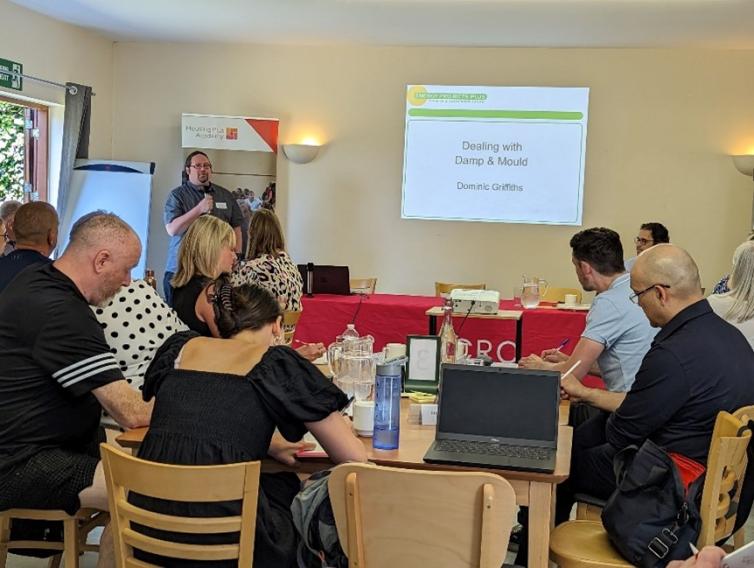 Impact
Since September 2022, Energy Projects Plus has helped over 2,000 vulnerable households with energy advice and support. It has identified and referred over 600 households for further support, including financial help as well as installation of energy savings measures.
Energy Projects Plus enjoy close links with the local authorities in the area and as a result have been able to access the Household Support Fund for their clients. This financial support has resulted in:
543 clients receiving emergency fuel vouchers worth £27,500

187 clients receiving support worth £97,200 to help towards their energy bills

159 clients receiving fuel debt relief worth over £163,000
Energy Projects Plus set an initial target of supporting clients to achieve a total of £176,000 worth of energy bill and debt savings. The increasing need identified as a core reason for the Warm and Well project is exemplified by having exceeded this total within the first 12 months of the project.
Read more information about the project on the Energy Projects Plus website.
Thank you so much. You really do not know what this means to us and our little family,
Family helped by Energy Projects Plus energy advisors